Design in the MYP
As part of the Middle Years Programme (MYP), design challenges all students to:
apply practical and creative thinking skills to solve design problems
explore the role of design in both historical and contemporary contexts
consider their responsibilities when making design decisions and taking action.
MYP design focuses a holistic design process rather than final products and solutions.
What is the significance of design in the MYP?
MYP uses the design cycle as a way to structure inquiry and analysis of problems, development of feasible solutions, the creation of solutions, and testing and evaluation the student's solution for the design problem.
In MYP design, solutions can be models, prototypes, products or systems that students have developed and created independently.
​Introduction of the IB Design Design Cycle .pdf is available below:
Powered by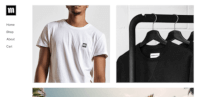 Create your own unique website with customizable templates.